---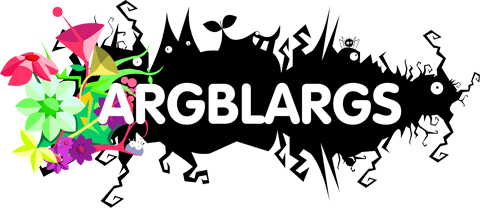 This will be the biggest post I've ever made here, atleast content wise. Argblargs.com is my (and five other happy fellows) final project on our current education.
Argblargs is hard to describe without getting too talkative, but this quote from one of our many documents describes it rather well.
argblargs.com is a web based multiplayer game where you choose from hundreds of unique bodyparts and create your own character, play games to earn experience points and win tons of new cool stuff to put on your argblarg.

You can challenge friends (and foes) in the arena or explore the world embarking on the quests that you stumble upon.


Argblargs is about you and your character, challenge your friends, get odd pets, just play it and have fun, that's what we do!


We've spent about 16 weeks full time making this game, and I think it shows. The first six weeks or so we're spent getting an alpha version of the game up and running. Once that was reasonably playable we let our friends in on the server. The next four weeks we're our pre-beta-phase. We spent these putting in the last few features we wanted and also fixing about a million bugs found by our beta testers.



Once we were in beta we moved the game to a proper server (away from my old trusty wardrobe computer) and, much to our testers disappointment, reset the characters.
The final five weeks we're spent on QA and Post production. This is something I'm very glad we had time to do. The difference those weeks make for the overall impression of the game can't be underestimated. During these last weeks we didn't add in any new features, all we did was polish the game to a level we could be proud of.

Technology wise it's not that advanced, tons of Flash (I should know, being the only Flash developer on the team) and the usual HTML on the client side and PHP/MySQL on the server. We're using the insanely awesome amfphp for communication between the client side Flash and the server.

Argblargs features three brand new games from me (expect individual posts about these in a week or so), Wet dreams (by blast and terrordata) and also an old friend. Play them all on the page.
There's not all that much more to say really. Please post any questions you might have about the game either here as a comment, or in the argblargs forum. And by the way, I'm awesomeman.