---
I present to you, In one piece, winner of the Audience award of Nordic Game Jam 2009. Read more about the game below.
As you've likely noticed I attended the Nordic Game Jam this past weekend.
I ended up in a group together with Jonas and Joel.
The theme for the whole global event was As long as we have each other we will never run out of problems. We also had a few additional constraints:
A complete play session must always last 5 min or less
The game must be language independent
Choose one of the following adjectives:

Developing
Falsifying
Trapped
All three of us came up with a couple of ideas each, mine naturally involved ropes. Jonas had an idea about escaping from a shrinking chamber (pictured below). Joels idea was about a guy walking around the Roskilde festival (we were in Denmark, mind you) playing bongos. Attracting a ever increasing line of followers behind him.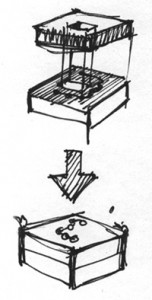 This is the idea we went with. It morphed and changed around quite a bit. Early on we decided to change the setting of it, a festival didn't feel artsy enough. We also realized that a long line would be pretty hard to control regardless of input method, so we wanted to tweak the gameplay towards a different main mechanic.
That's when we came up with the whole fitting into shapes idea (pictured right).
As you've likely noticed this blogpost has about a gazillion more images than usual. This is because of Jonas. He's one of those pen and paper guys. It's been a while since we worked together. And I had almost forgot how awesome it is to have a whole person dedicated to the art when making a game.
We called it a night pretty early on friday, just to get an early start on saturday. It was all downhill from there.
Joel got to work on the sounds. Also, most excellent to have someone being able to do that properly for once.
I took some screenshots during the saturday: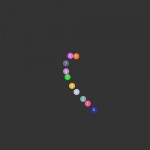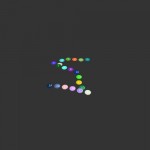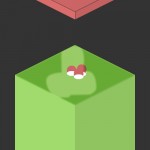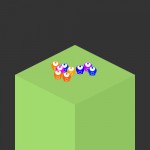 Most of the sunday was spent in a complete frenzy. The deadline was set at 1500, and that is also the exact time we started our upload to the server.
The game posted here has seen some additional improvements compared to the one we presented at the jam. All the changes made are cosmetical and the gameplay is 100% intact from the original. The code has also had a major refactoring, there's not very much time to make things pretty when you find new bugs minutes before the deadline.
Speaking of code, I will post the complete sources with all you need to build the game yourself in a few days. It's gonna be under the MIT license so you can do almost whatever you please with it.
Comments, questions and profanities are very much appreciated!